What is the minimum age to rent an RV in Canada?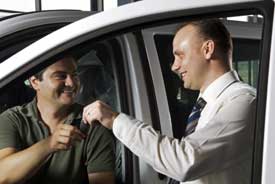 The minimum age varies from one supplier to another and is between 21 and 25. Here is the minimum age required by certain suppliers:
Cité Caravane: 25 years
Fraserway: 21 years
Four Seasons: 21 years
Canadream: 21 years
Cruise Canada: 21 years
Best Time : 21 years
Happy Holidays: 21 years

Note that there is always a deductible to pay in the event of damage to the vehicle. The deductible amount varies from one company to the next but is usually between $750 and $4000. The amount of the deductible will be frozen on your credit card when you pick up the vehicle, and will be released upon return of the vehicle in the same state in which you took it.

---
Similar pages