RV parking in Canada : Vancouver, Calgary, Toronto and Montreal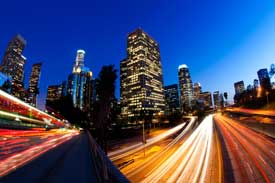 Some destinations are just less fun to explore on board an RV.
The cities of Vancouver, Calgary, Toronto, Montreal and Quebec are good examples.
Here are a few suggestions for RV parking in Canada's main cities:
Vancouver
You can park at Capilano River RV Park ($$) in West Vancouver, just north of Lions Gate Bridge. From there, you can easily take a bus downtown.
The parking lot of the Park Royal Shopping Center is another option (free), from which you can take a bus into downtown Vancouver. However, in theory, you are not allowed to park there for longer than 4 hours.
---
Calgary
The Calgary West Campground is a possible solution ($$). From there, you can take the shuttle into downtown Calgary.
CORE Shopping Center is another possibility (free). Downtown is a simple bus ride away.
---
Toronto
In Toronto, use RV Park & Go to park your RV and see the city.
There is one just off the Gardiner Expressway, and another to the north with easy access from Highways 401 and 404.
Both locations offer easy bus access to downtown Toronto.
---
Montreal
The best option is to park at Marina Sogerivel, near the Longueil Metro.
You can also park at the Casino or in a Walmart parking lot.
---
Quebec City
In Quebec City, you can park in Lévis, on the south shore, in the Québec - Lévis ferry parking lot (+/- $6). The ferry will take you right to the heart of Quebec's Lower Town.
The parking lot in Quebec's Old Port also accepts RVs but is a good deal more expensive (+/- $35).
---
Similar pages