When should I book my RV in Canada ?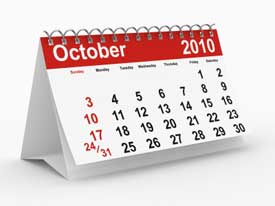 RV vacations are highly popular in Canada. Our vast natural landscapes make Canada the ideal RV holiday destination.
In fact, they are so popular that our fleet of vehicles is unable to meet the demands of high season travellers. This results in a lack of availability for last-minute bookings.

Book early and save
If you are planning to travel during the months of July and/or August, we strongly advise you to book by Christmas, for 2 reasons:
1- Availability
By booking before Christmas, you are sure to have availability. For July and August rentals, the risk of unavailability increases as we approach the departure date. However, during the off-season there are often vehicles available, even at the last minute.
2- Big savings
Much in the manner of airline ticket prices, RV rental prices increase the closer we get to high season. Therefore the earlier you book, the more you save. This argument is valid for rentals outside of the July-August peak period.
In addition, RV rental companies often have valuable special offers for clients who book before December 31.

---
Similar pages